We understand that there's a lot of information out there, so we've assessed every bra in our range and come up with a comparative study for you. So no matter what size or style you're looking for, this should make choosing your perfect bra a little easier.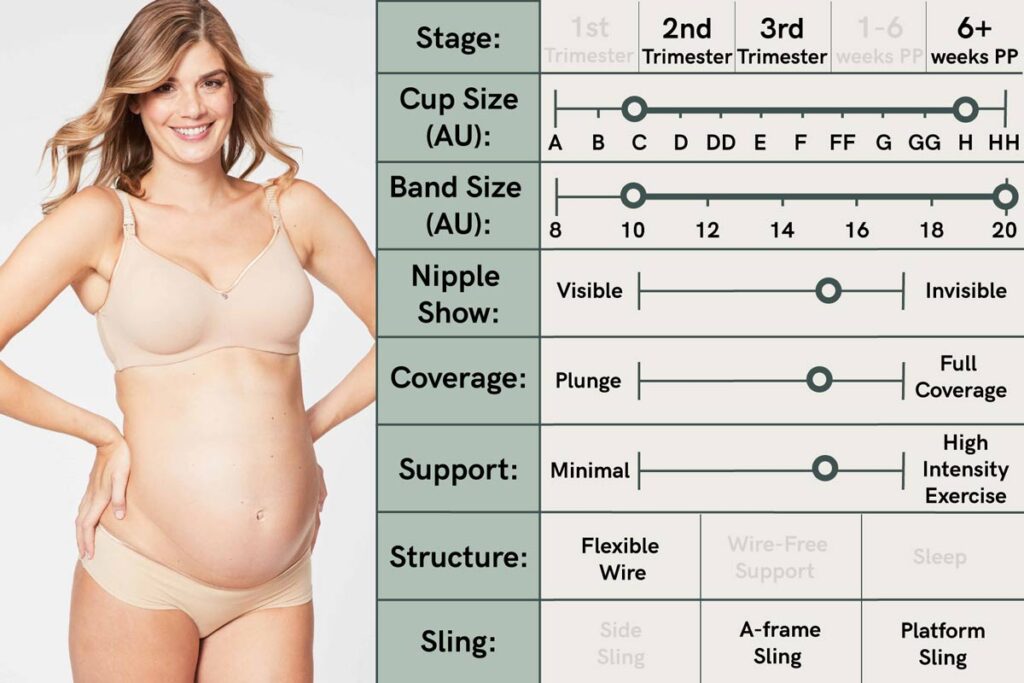 This is our go-to tshirt bra. It features a concealed wire and is velvety soft. Perfect for everyday wear and all day comfort.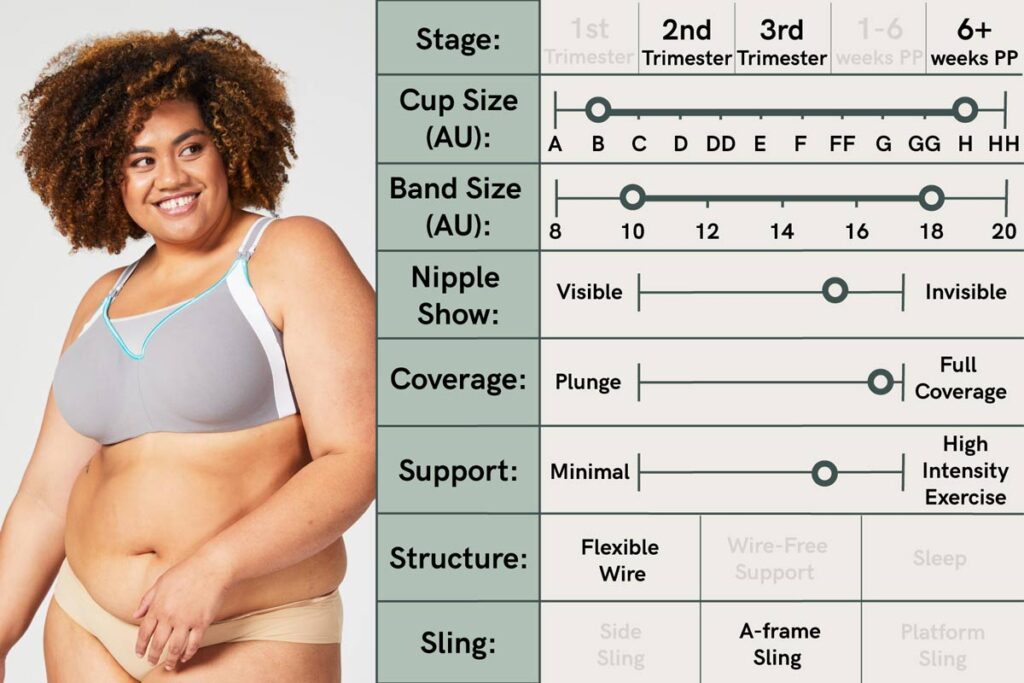 Zest:
Our answer to sports and high impact activities. Made from spacer fabric and with all the bells and whistles to make sure your breasts stay put.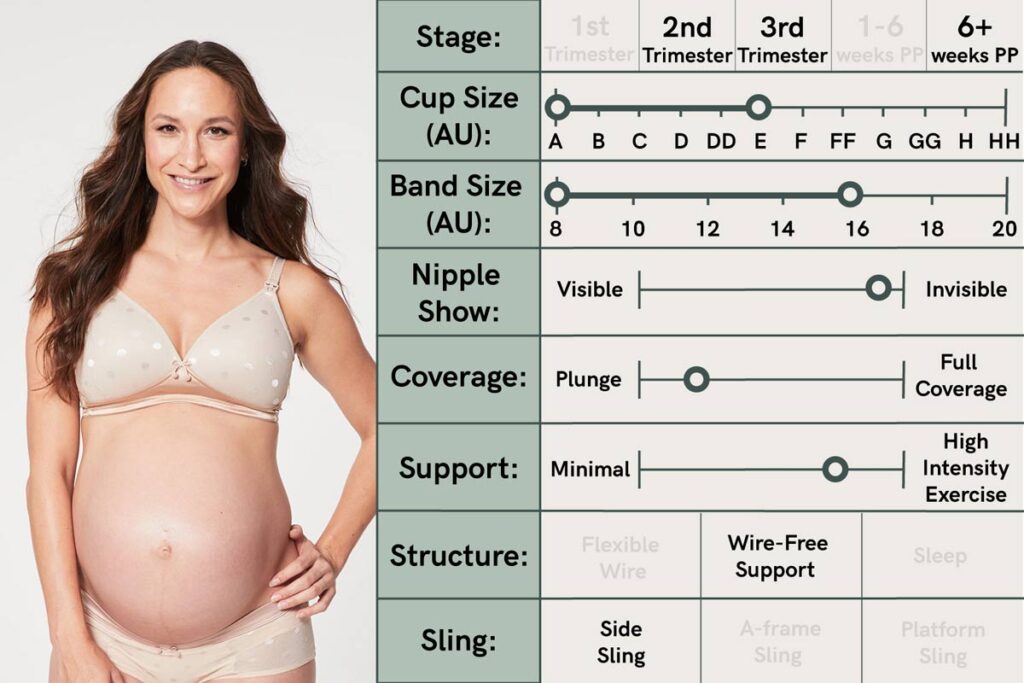 This sweet little plunge nursing bra is made from stretch satin and is all about the moulded foam cups, plunge neckline and support.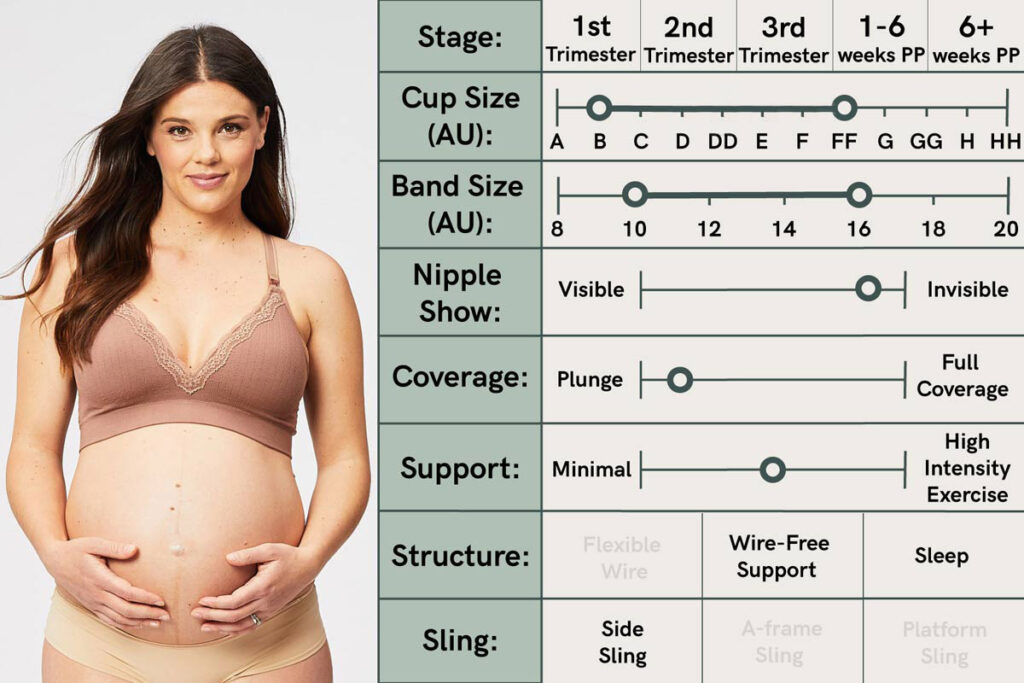 The ultra-comfy and soft bamboo viscose wire free plunge bra that is perfect for sleep, t-shirts and just general life.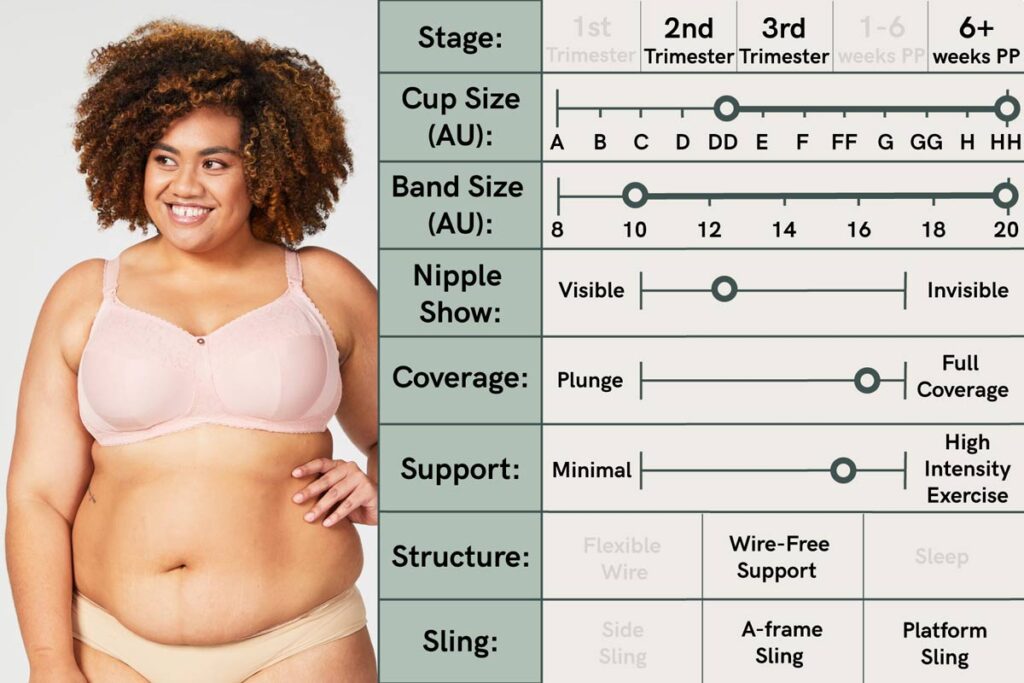 Tea:
Tea is a wire free and super supportive bra for the fuller busted mama. Don't be fooled by its lack of wire, as this is a gravity defying wonder.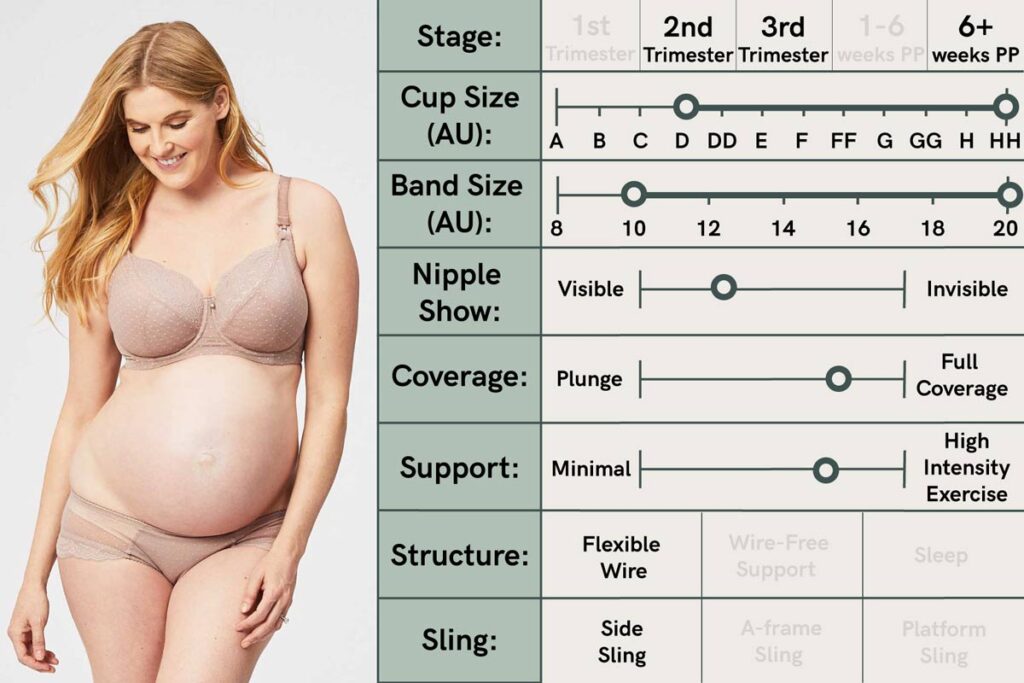 This flexi-wire nursing bra makes you feel like a treat whenever you put it on. You won't miss your pre-pregnancy bras with the comfort, support and sexiness of TimTams.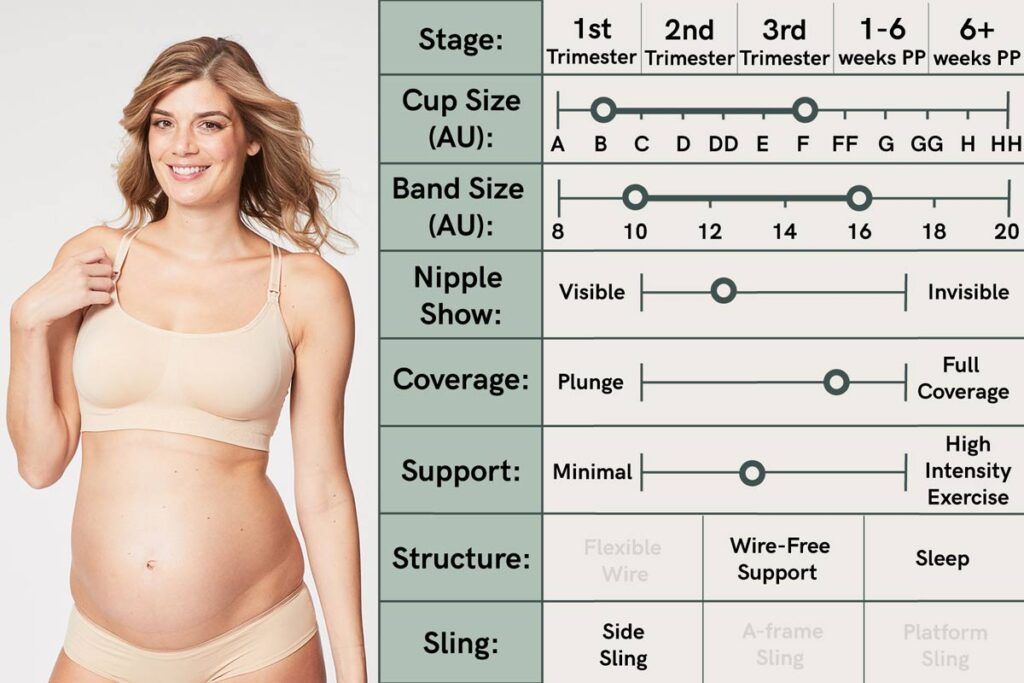 Seamlessly knitted from a dense yet super soft yarn, this nursing bra provides comfort, support and functionality without restriction.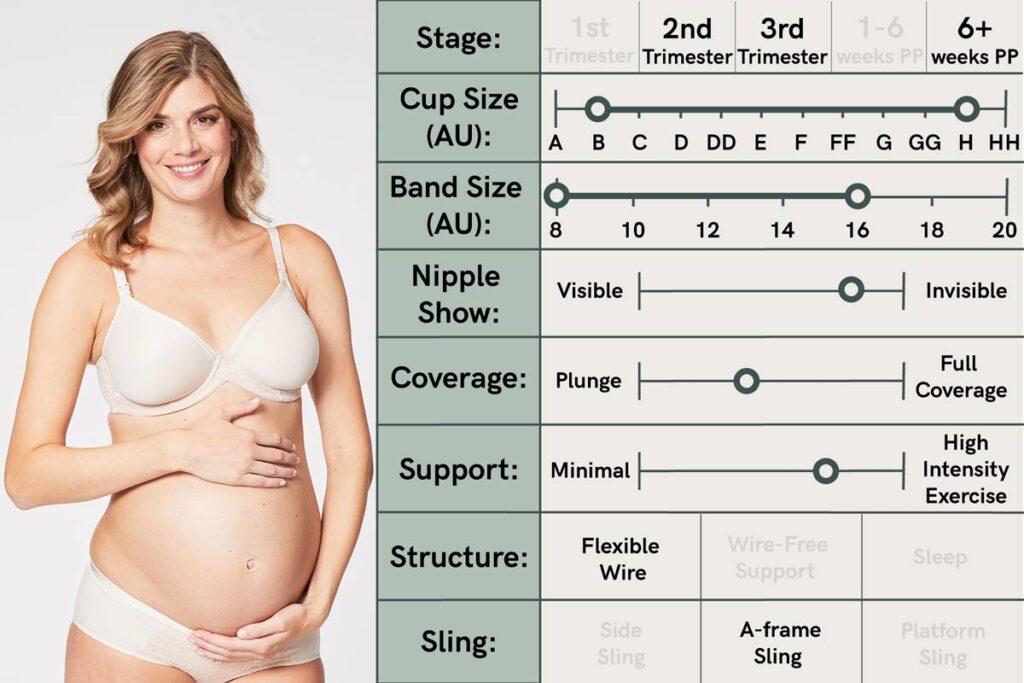 A contour flexi-wire nursing bra that oozes femininity, sophistication and functionality.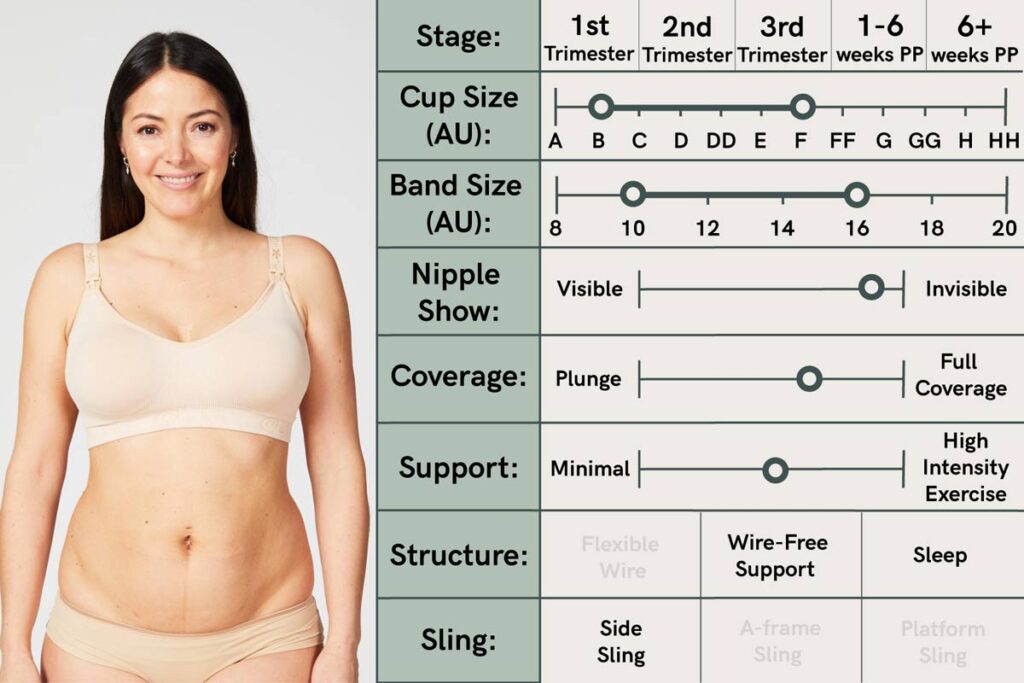 Super soft, supportive and wire-free. With its double layered knit panels, this seamless nursing bra is designed to lift, shape and support while making nursing a breeze. It also features removable foam contour cups for shape or modesty.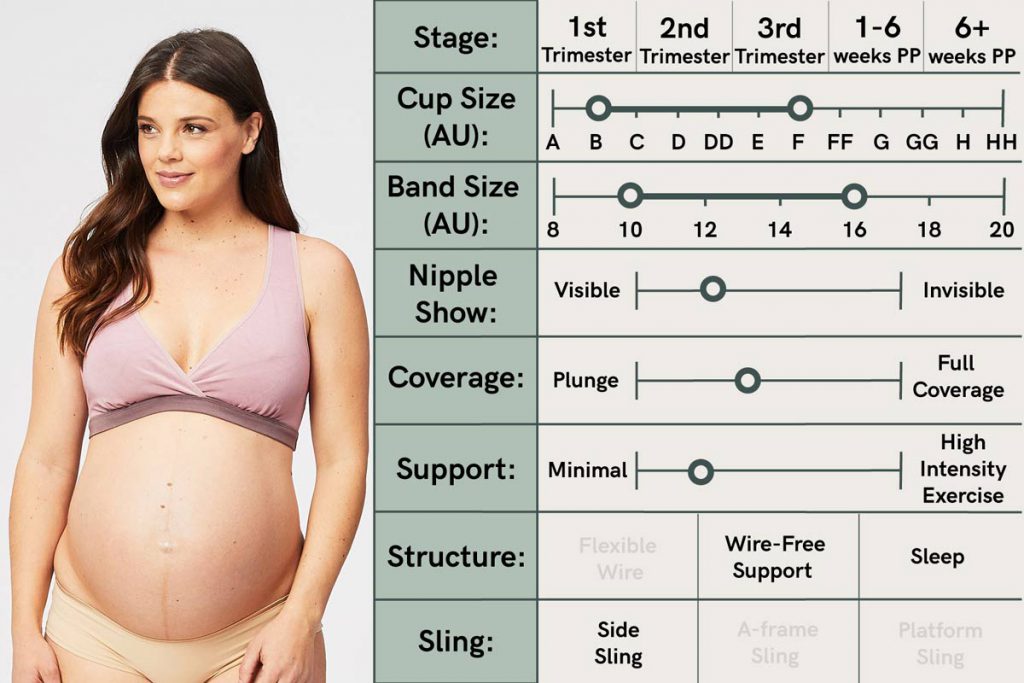 Milk is made from a super soft, sustainable bamboo to keep you dry and comfortable all night long. Our clever cross over cups can easily be pulled aside for feeding when barely awake or half-asleep. Concealed wicking breast pad pockets are on the inside to ensure you and your bed stay dry all night long.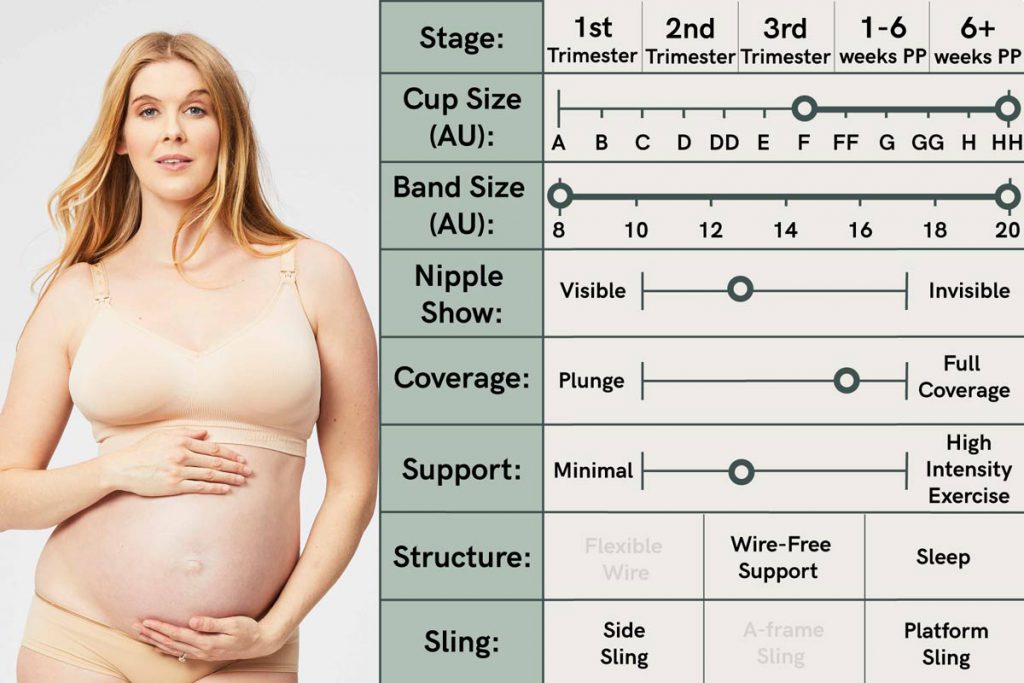 A seamless wonder for the fuller busted mamas out there. It offers incredible wireless support, is comfortable and super clever. It feels like a second skin. It's soft and unlike other bralettes for the fuller busted mamas, will offer lift and separation. It's a super technical bra.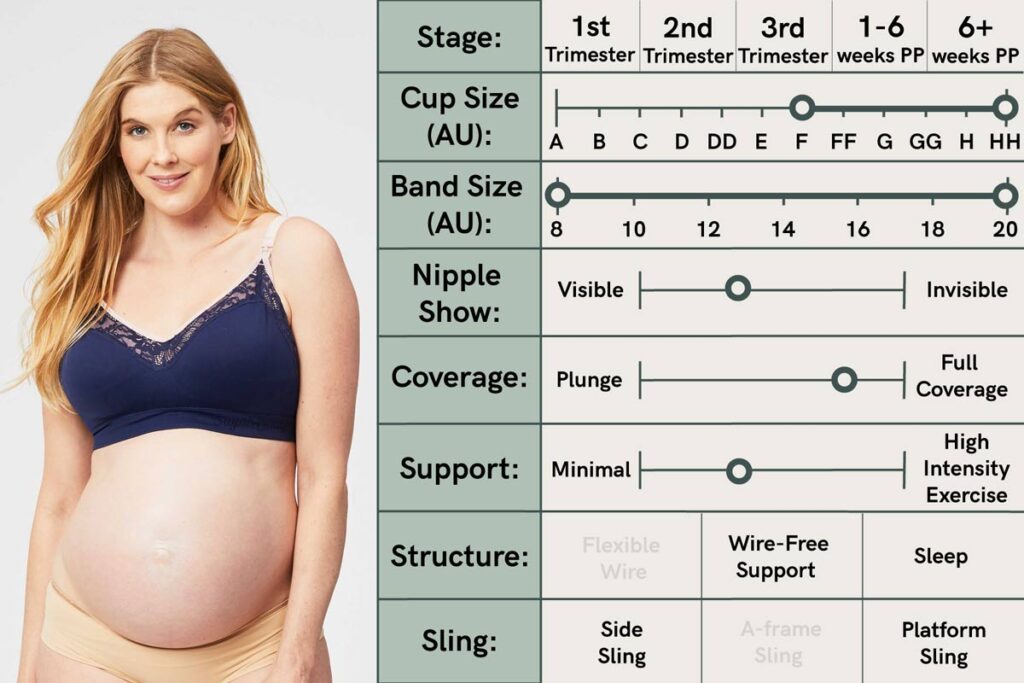 This one has all the features and fit of Popping Candy but is a little bit more lacey if you're feeling fancy.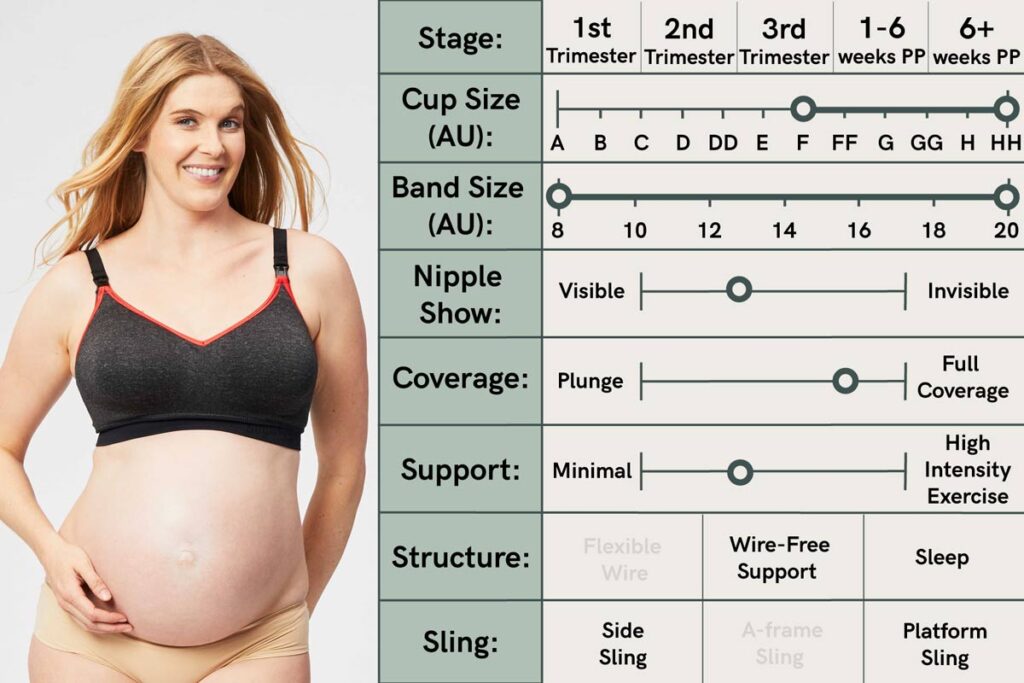 The same fit and function of Popping Candy but with a heathered fabric and racy trims to boot.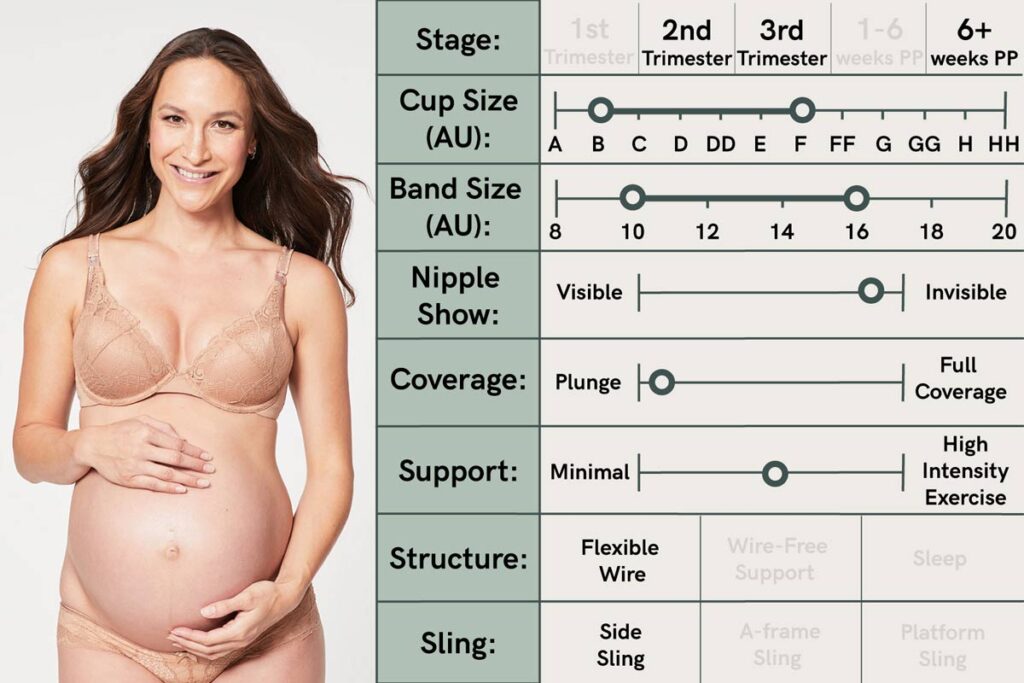 For the ultimate treat, you can't beat Truffles. Stunning, French-inspired deco lace and a deep plunge cut combine to make the sexiest lace nursing bra you'll ever indulge in.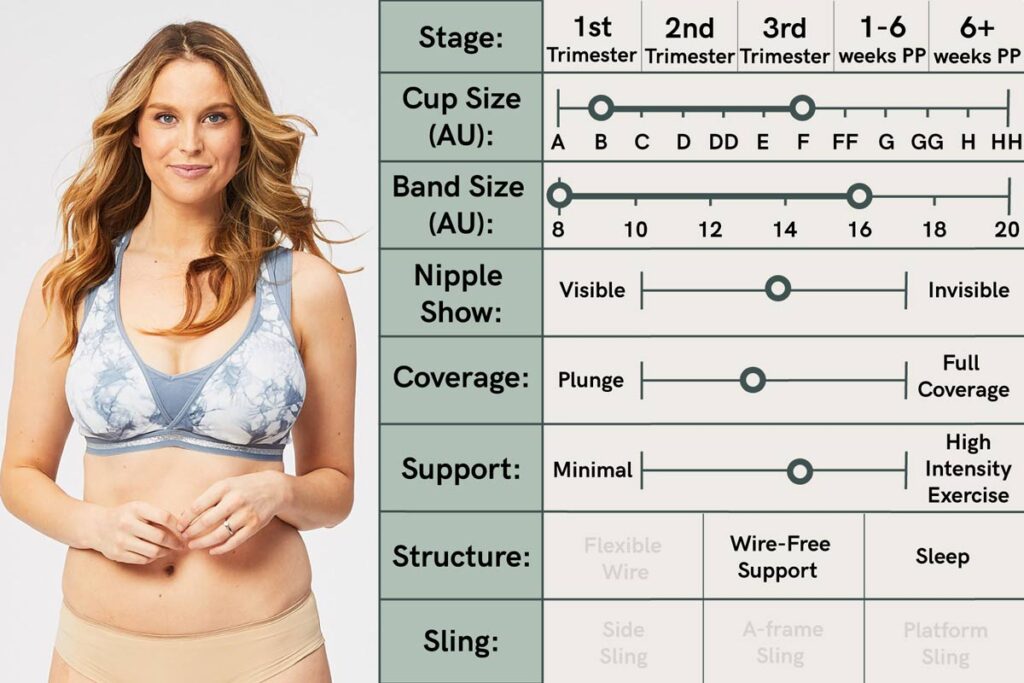 The hands-free pumping bra for the on-the-go, multi-tasking nursing mama who likes to stay active and comfortable all day long.
Whatever your style, favourite colour or size or stage, we've got you covered.
LIKE WHAT YOU READ?
Join CakeMama Club & get 10% OFF your first order!
Plus you'll get tips + tricks for pregnancy, postpartum & breastfeeding, get member-only offers, earn CakeCoins every time you shop + more. Learn more