Timtams Maternity & Nursing Bra
GBP £49.90
GBP £49.90
2023-12-09
Timtams Maternity & Nursing Bra
It doesn't get more decadent than TimTams. With its lace trim and luxurious velvet straps, you'll feel like a treat whenever you put this flexi-wire nursing bra on. 
It doesn't get more decadent than TimTams. With its lace trim and luxurious velvet straps, you'll feel like a treat whenever you put this flexi-wire nursing bra on. 
Details
This flexi-wire nursing bra combines intricate polka dot mesh, lace trim and luxurious velvet straps ensuring you feel like a treat whenever you put it on. The cotton lined side slings and easy-feed dropdown cups will leave you feeling comfy, lifted and ready to breastfeed. With 6 hook and eye options providing support and security, you've got room to grow allowing you to expand or contract up to half a size. Complete the look with our TimTams Lace Brief. 
This bra has the same cup capacity and support as the Croissant Nursing Bra and Tea Full Cup Nursing Bra.
Features
- Graduated strength flexi-wire for support, lift and shape, which gets stronger as the cup size increases.
- Easy-feed drop down cups with a cotton lined side sling for added support.
- Cotton lined straps for added comfort.
- 6 hook & eye options to fit your ever-changing body.
- Matching briefs available TimTams Lace Brief.
Made from:
- 37% Cotton, 36% Nylon, 17% Polyester, 10% Elastane (excludes trims).
- 100% cotton lined cups.
Sizing:
Available in 32D - 38N, 40E - 40M, 42E - 42L
Eco
Here at Cake Maternity, we're aware and conscious of our environmental impact, not only as a business but personally as the individuals who run it. Because of this, we approach all aspects of our business holistically to ensure we have as little impact on the planet as possible. From plastic-free shipping to our solar-powered warehouse and office, we're committed to ensuring we make as little impact on our planet as possible. To find out about all the things we do as well as our beliefs as a business, see how do we nurture nature?
Care
Separate cold hand wash recommended.
Feature #1
Easy-feed drop down cups that lifts & shape.
One-handed nursing clips allow easy access while the cotton-lined side sling provides comfort and lift.

Feature #2
Stunning French-inspired deco lace.
Intricate deco patterned lace shapes the décolletage and adds a beautiful touch of femininity.

Feature #3
Room to grow with 6 hook & eye options.
Providing support and security while offering room to grow, expanding or contracting up to half a size.
Cake was born out of our founder, Tracey Montford's own personal struggle during her pregnancy journey. In her search for comfortable, functional and stylish maternity and nursing wear, it appeared hitting all three was the trifecta that didn't exist. Suddenly in this new role, she was being forced into this one-size-fits-all mould of how a mother should look—and it wasn't pretty. She wanted more and realised that if she felt this way, so must many other women across the world.
This became her driving force to create beautiful, high quality, functional and comfortable pieces inspired by her own experiences designed to support mamas on their breastfeeding journey. Bras that truly enhance the lives of women every day, allowing them to fully embrace motherhood & all that it brings to the table. 
To this day, Tracey has that same passion and vision driving her, encouraging women to breastfeed for as long as possible in a supported & educated community.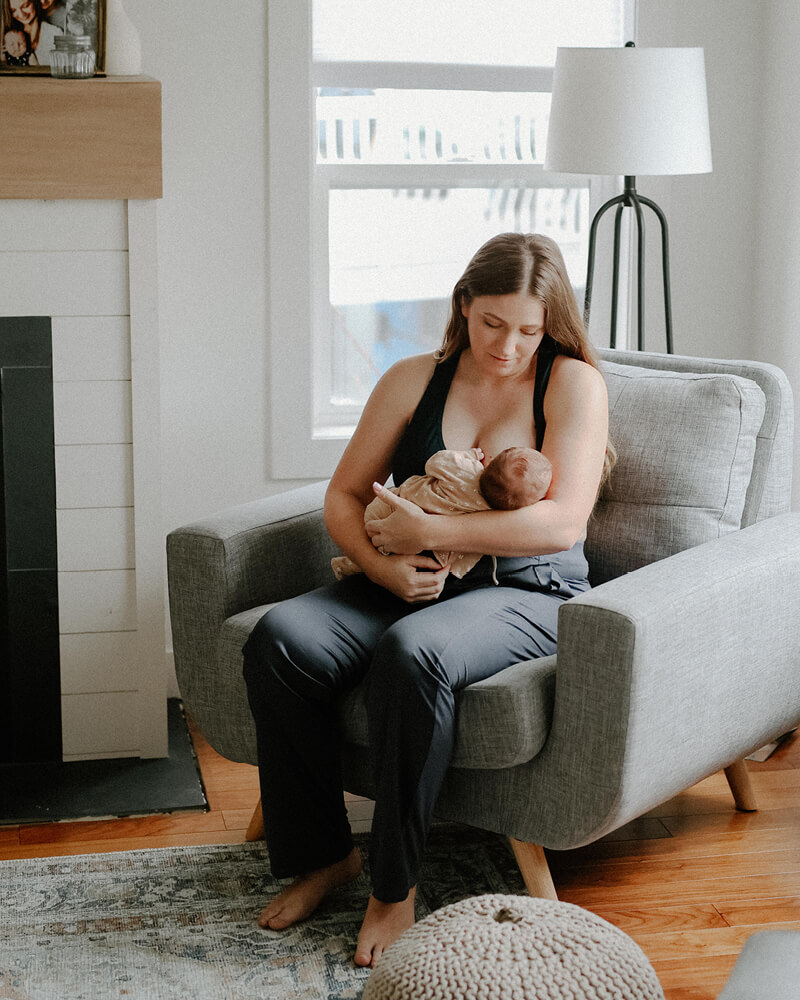 Made to grow with you, from bump to breast & beyond.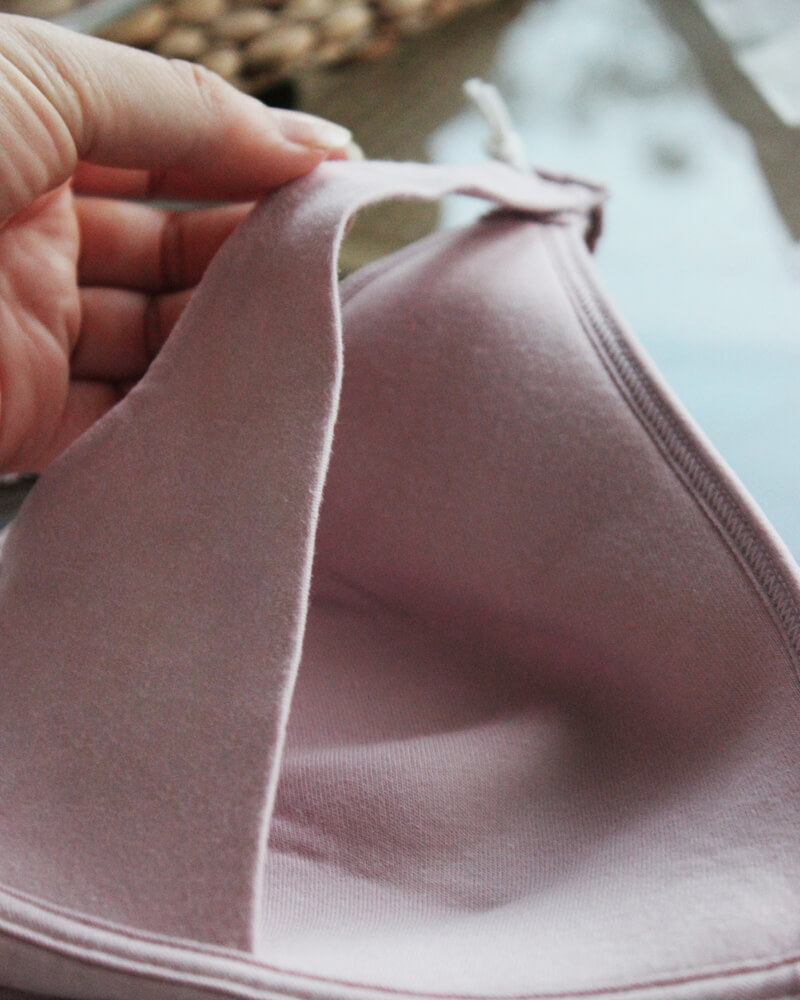 With over 15 years experience we know the kind of relief, comfort and support that you need.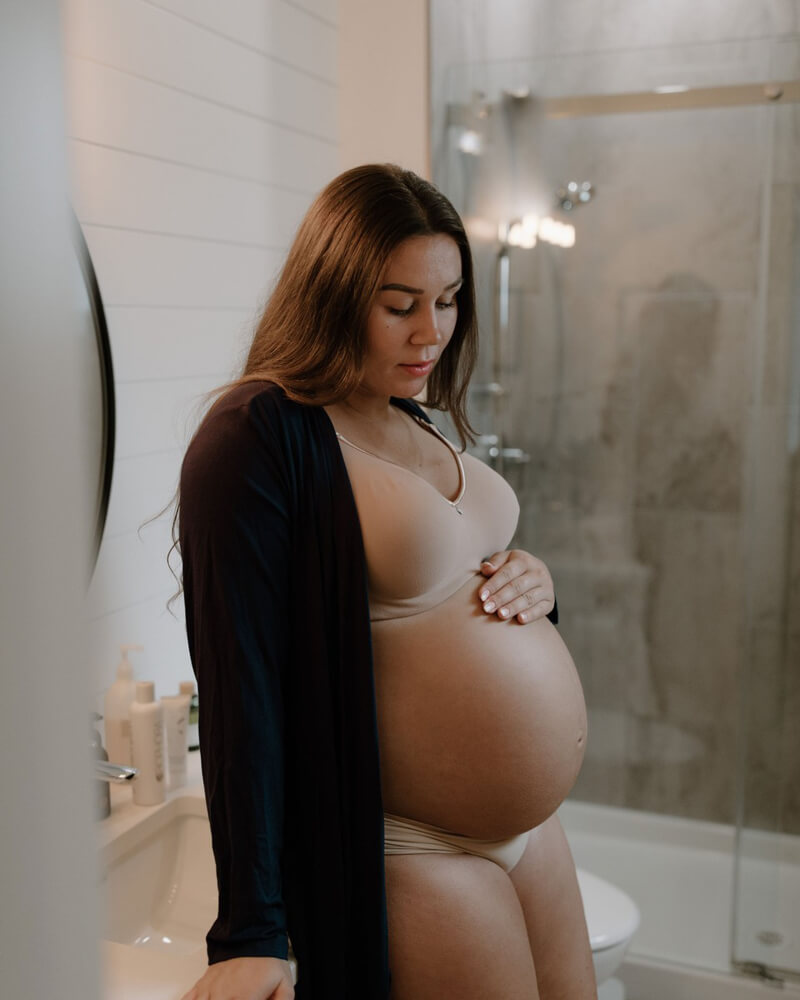 Experience led innovation — because we're mamas too.
4.5
63 Reviews
upload images or videos (Note* allowed file type for image is jpeg,jpeg and png for video is mp4 only, maximum size for all allowed file is 4mb)
By submitting this review I give permission for Cake Maternity to post and use my honest review, image(s) and/or video(s).
Thanks so much for your review.
We really appreciate it!
Want to talk to someone first?
Our support team is on hand 9am - 5pm AEST
+61 2 8850 9800
support@cakelingerie.com
Verified Purchase
Amazed.
I've spent my entire pregnancy ordering dozens of different maternity bras and having to return them instantly because they don't fit right and the cups are never big enough. I finally stumbled across Cakematernity and I am so glad that I did. Although I wish they had more of a selection for my size (42J), I'm actually a 40, but I decided to size up in case I swell after birth. I am still extremely impressed with the one that I was able to get! 10/10 would recommend. It definitely takes some getting used to if you're used to wearing awful American bras, but it'll be the best investment you've made!
Reviewed by
Bekka
United States
Trimester 3
26/10/2022
Reviewed by
Bekka
•
United States
•
Purchased Size
•
Wears 40I
•
Trimester 3
26/10/2022
Verified Purchase
The Ultimate Lace Nursing Bra
Typically wears:
36H
Purchased:
36H
Simply put: the perfect mama bra that doesn't make you feel like a mama. So refreshing to have a well made and functional nursing bra that doubles as a bra that gives you a flattering shape, lift, a little separation but not too much, and of course a flattering lacey look. I purchased and returned 17 different different bras before finding this one (very large boobs) and I almost cried in joy when I tried this on. It's been over 10 months (purchased at the beginning of my pregnancy journey, then purchased even more) and the quality is impeccable (and I am not a gentle washer!). I definitely recommend this for small and large boobies alike!!
Reviewed by
Lauren
Canada
0-8 weeks postpartum
11/10/2022
Reviewed by
Lauren
•
Canada
•
Purchased Size 36H
•
Wears 36H
•
0-8 weeks postpartum
11/10/2022
Verified Purchase
Nice bra
Comfy, well supported, nice lacework, I love to wear this.
Reviewed by
Katrina
Australia
8 weeks postpartum
05/10/2022
Reviewed by
Katrina
•
Australia
•
Purchased Size
•
Wears 14FF
•
8 weeks postpartum
05/10/2022
You've viewed 3 of 63 reviews