Juice Maternity Bikini (B-DD Cups)
GBP £59.90
GBP £59.90
2024-12-01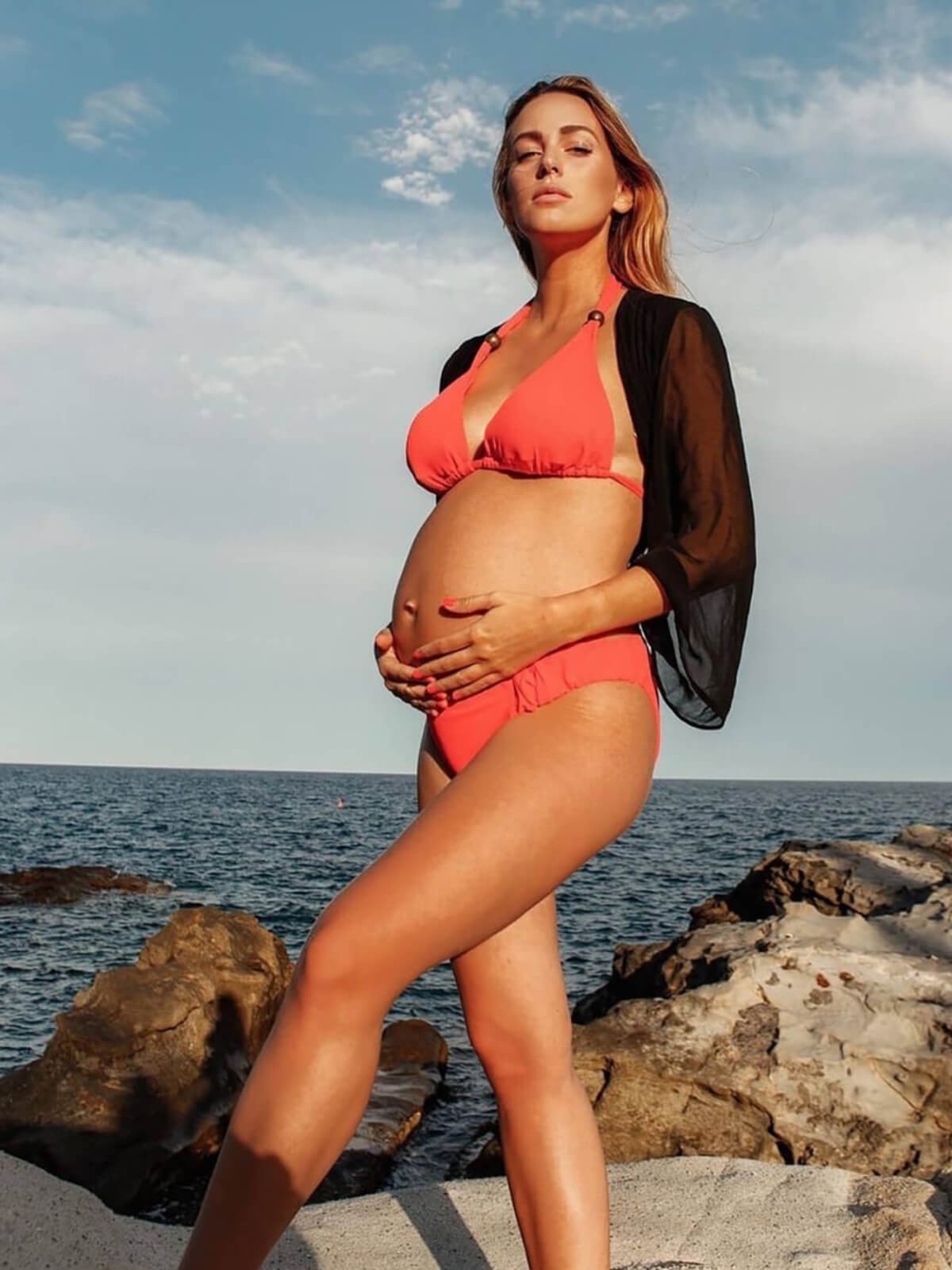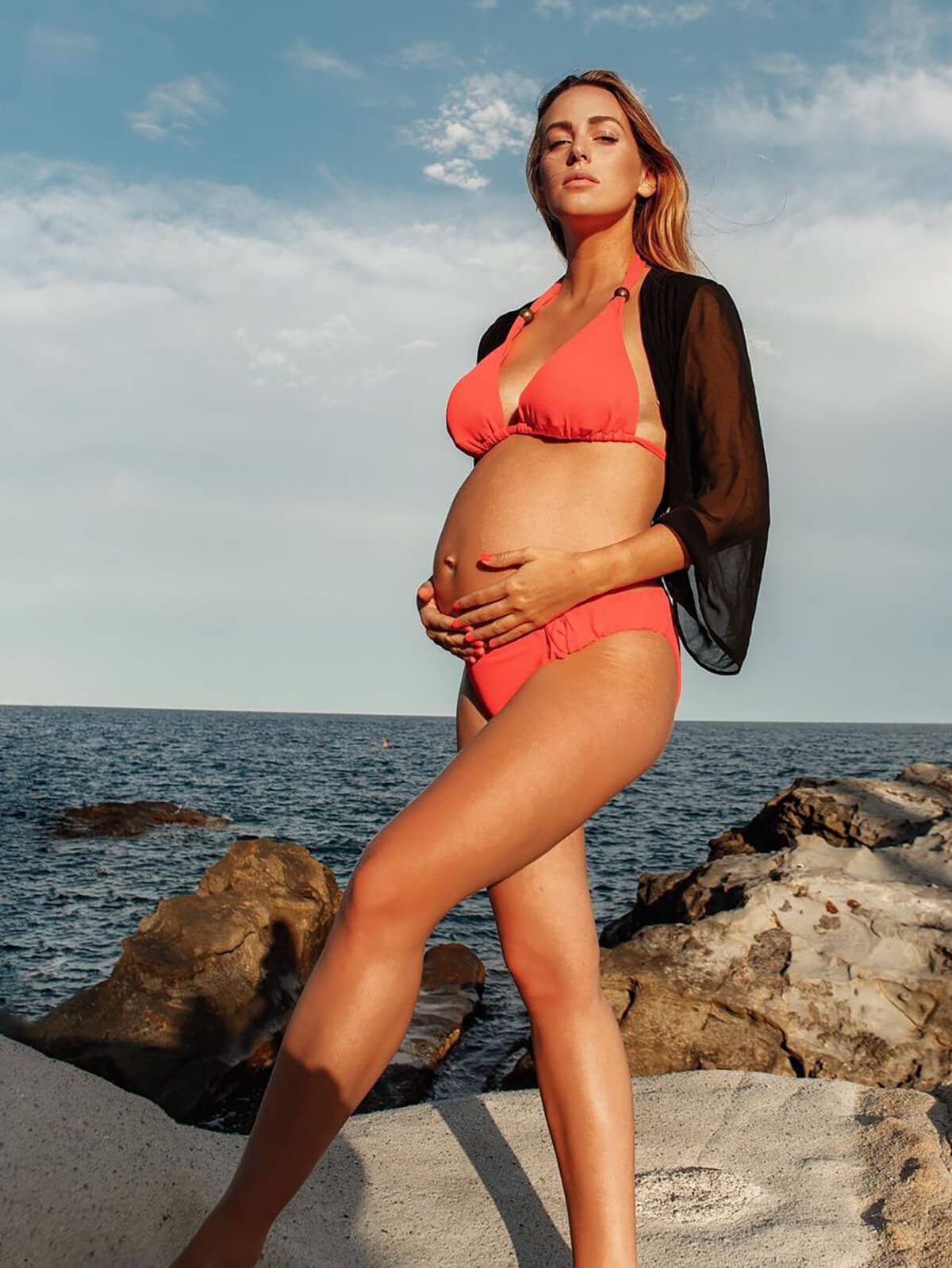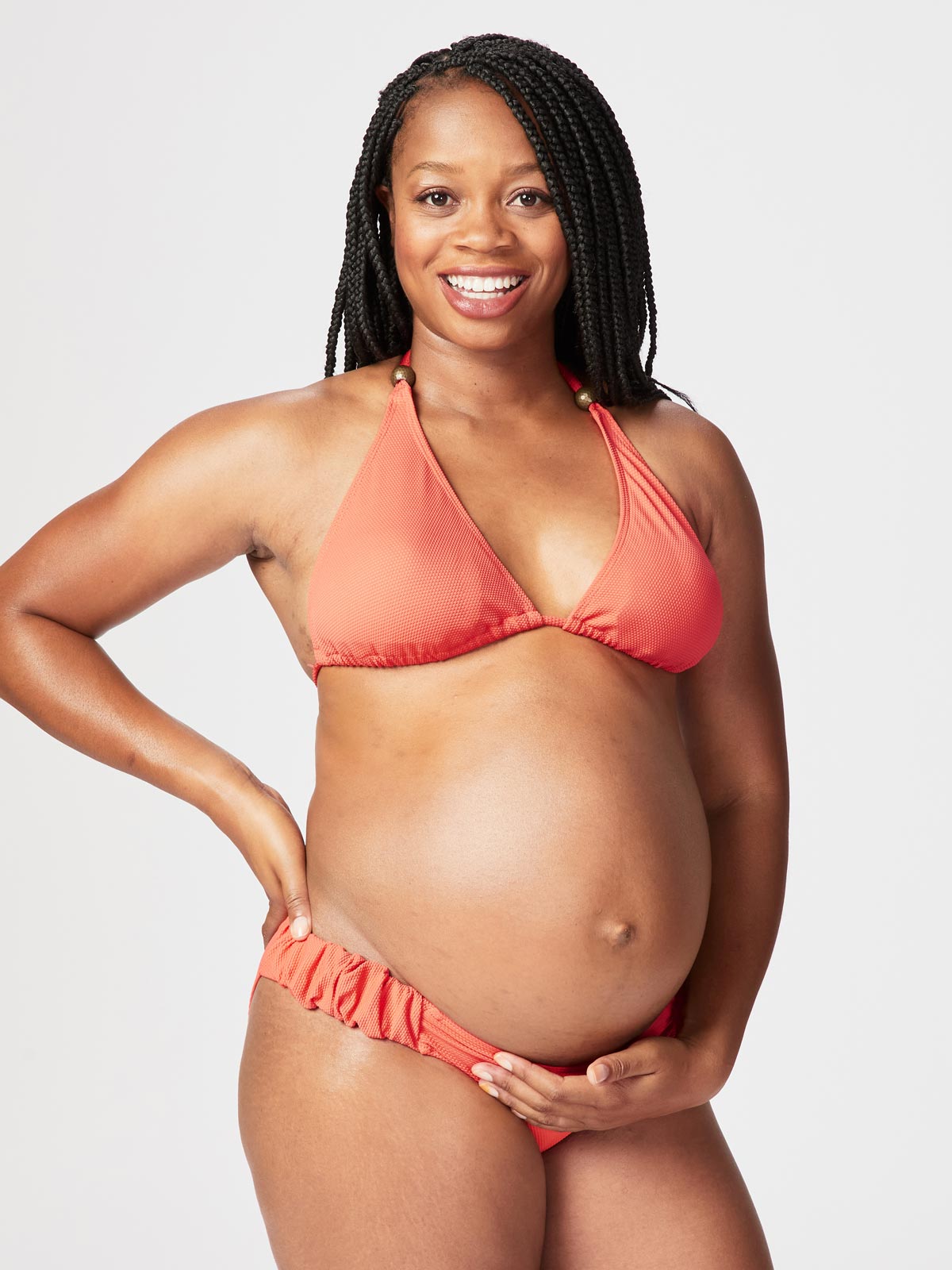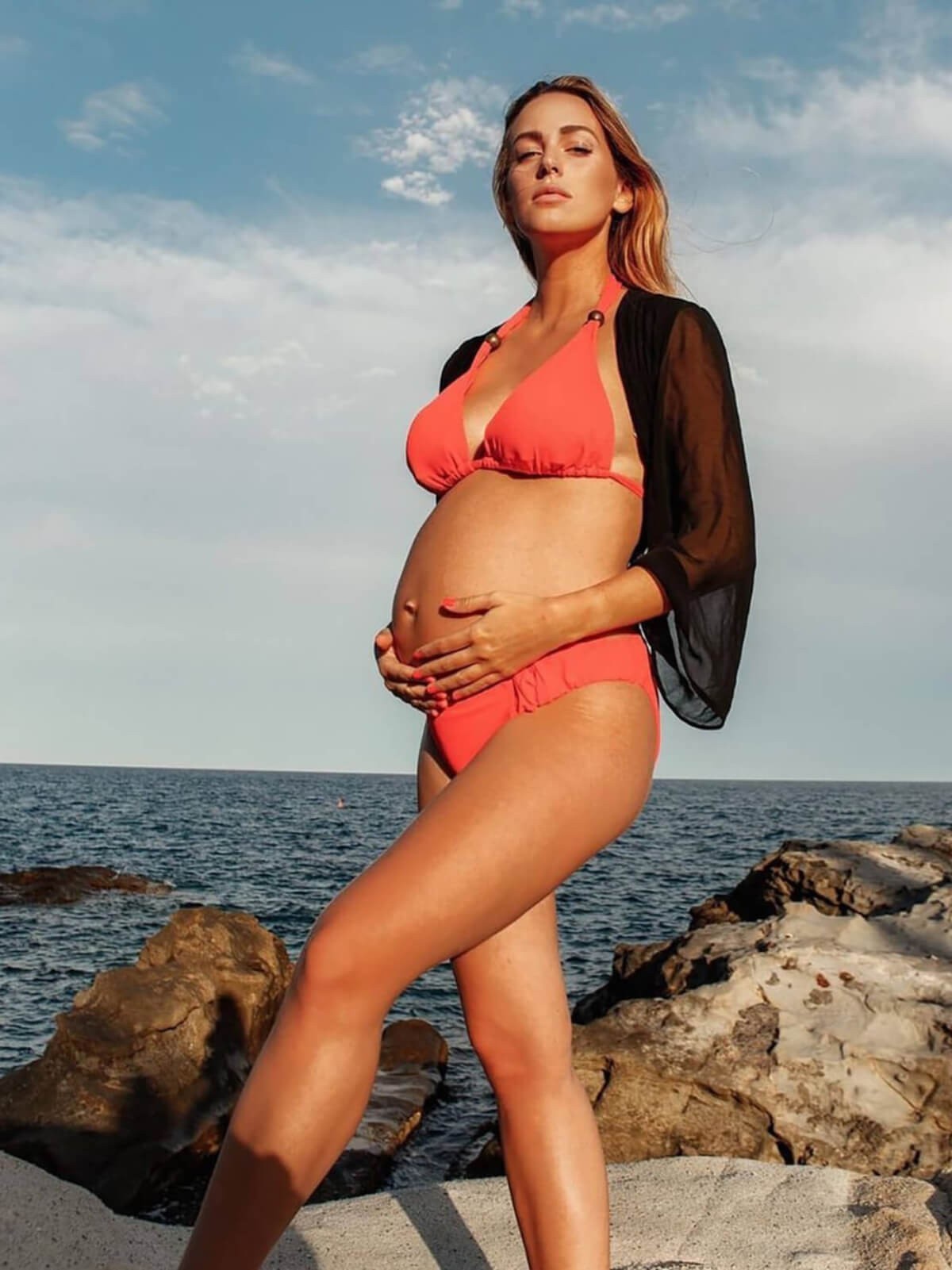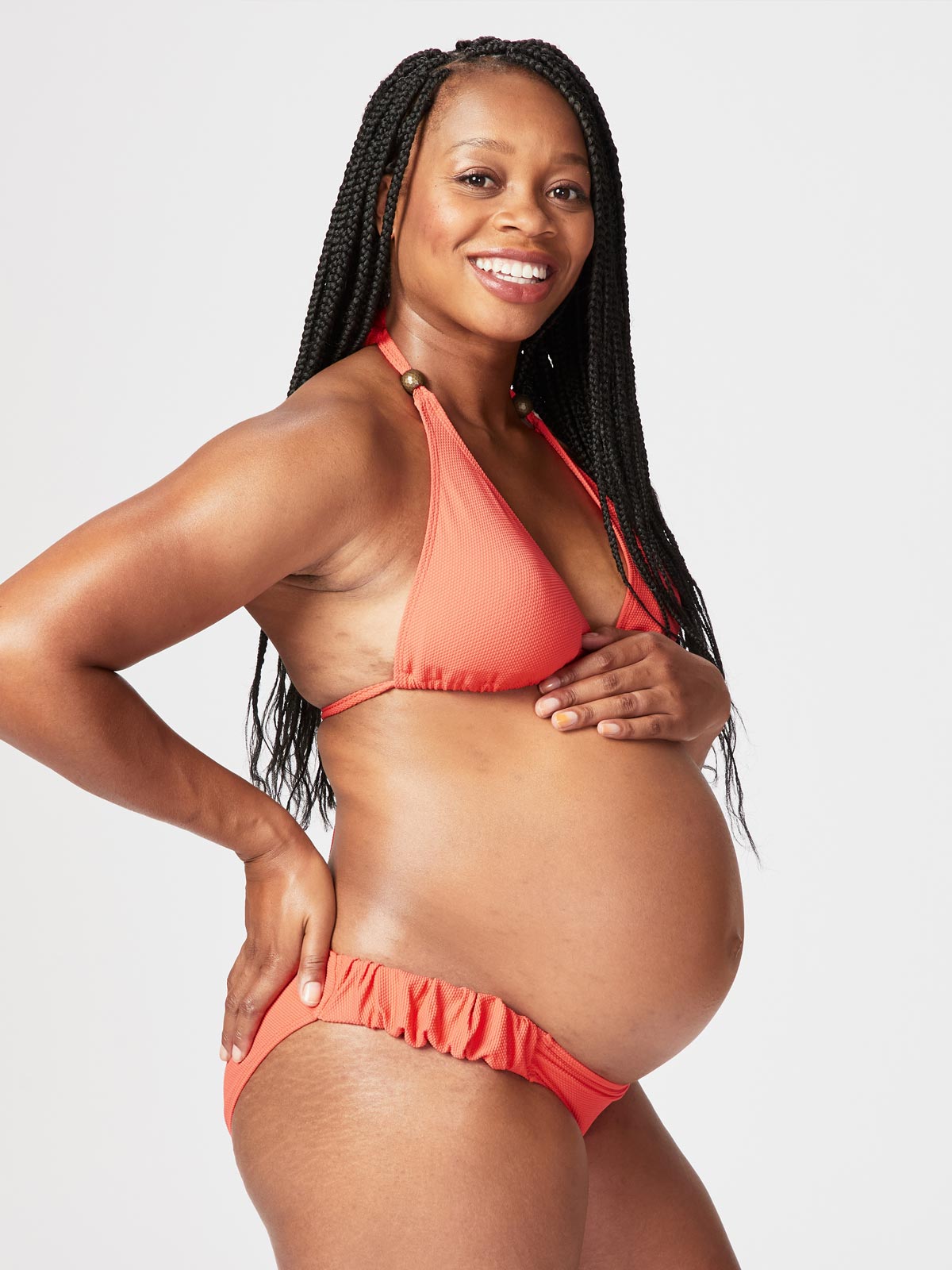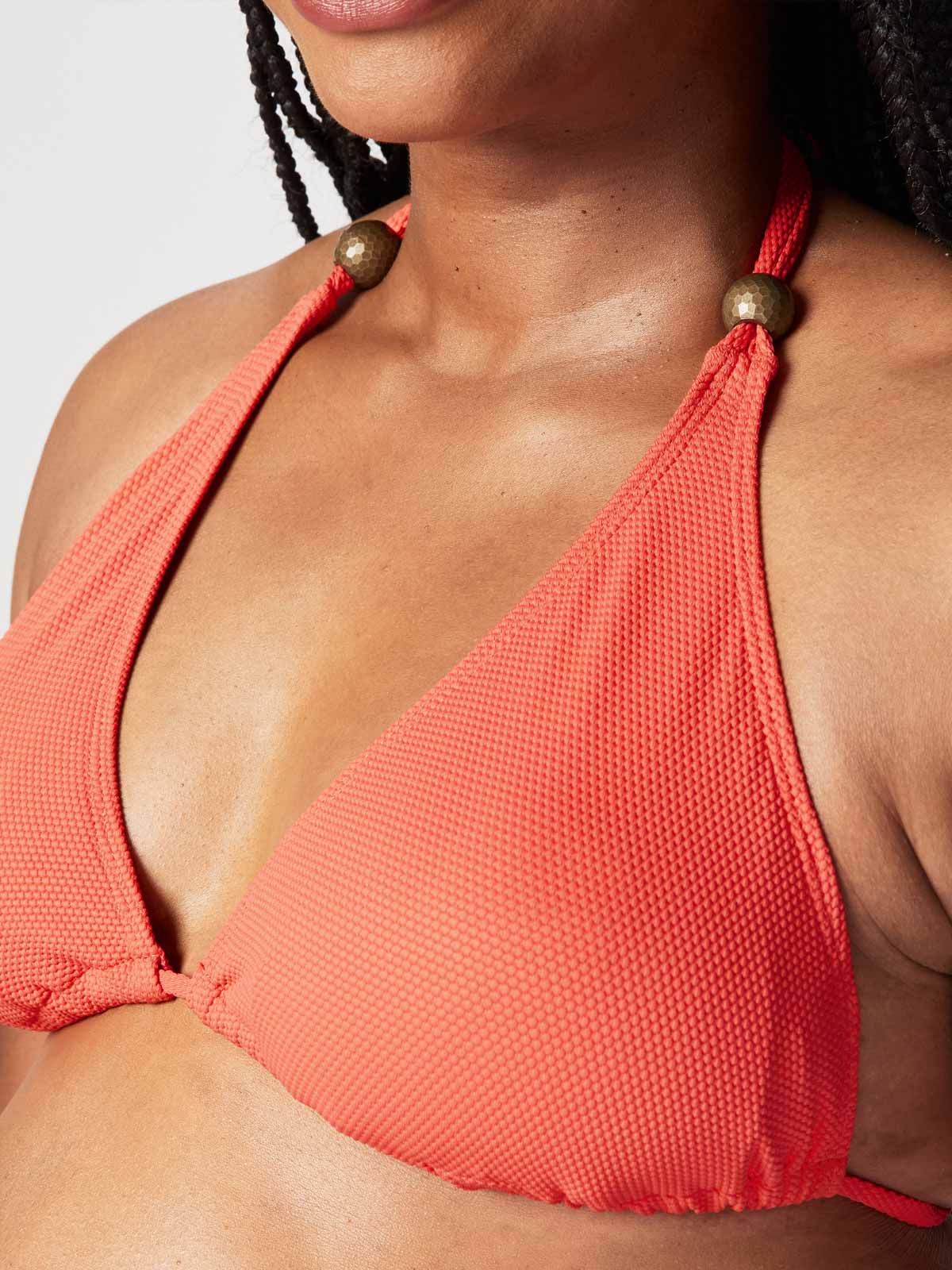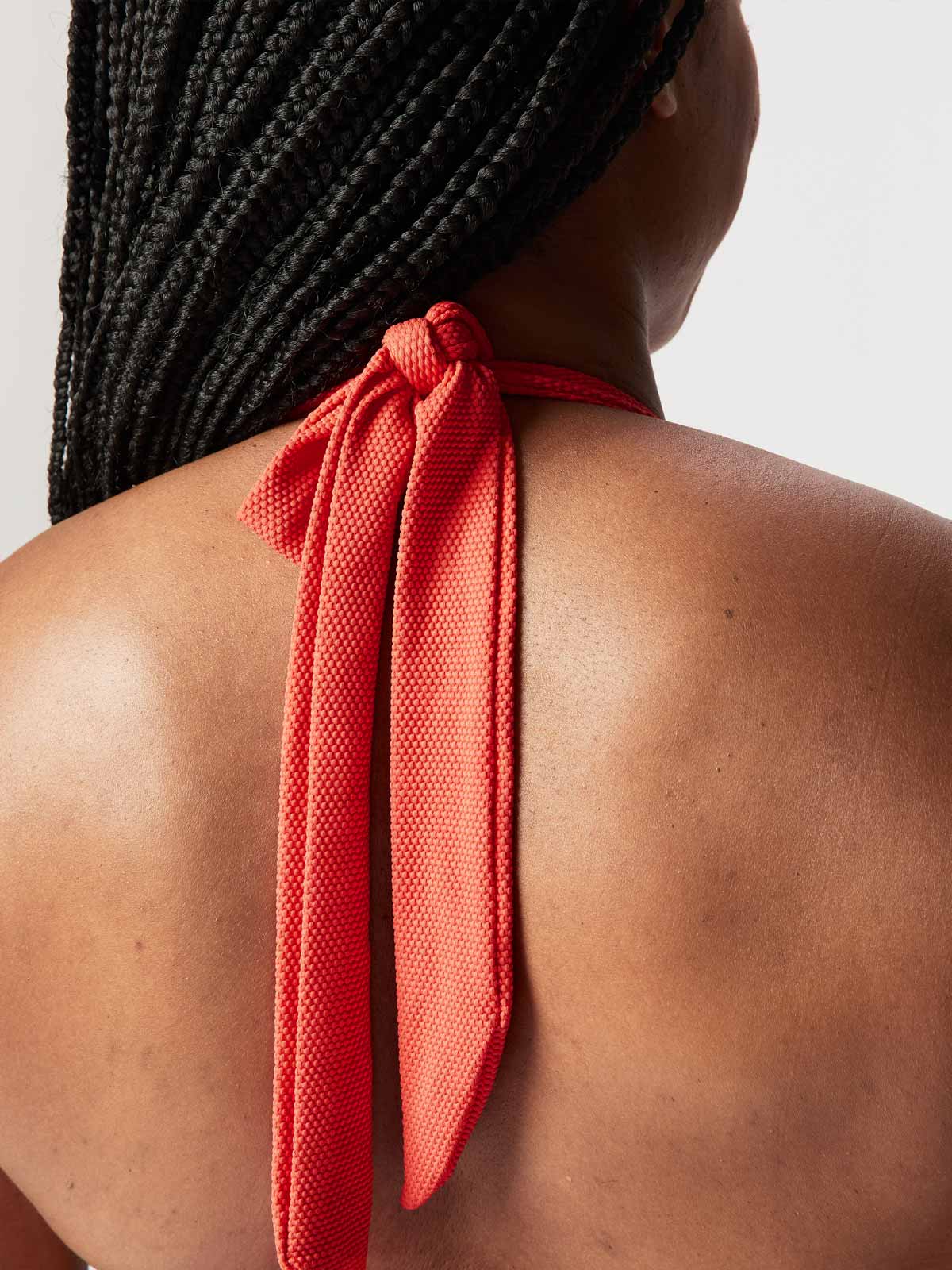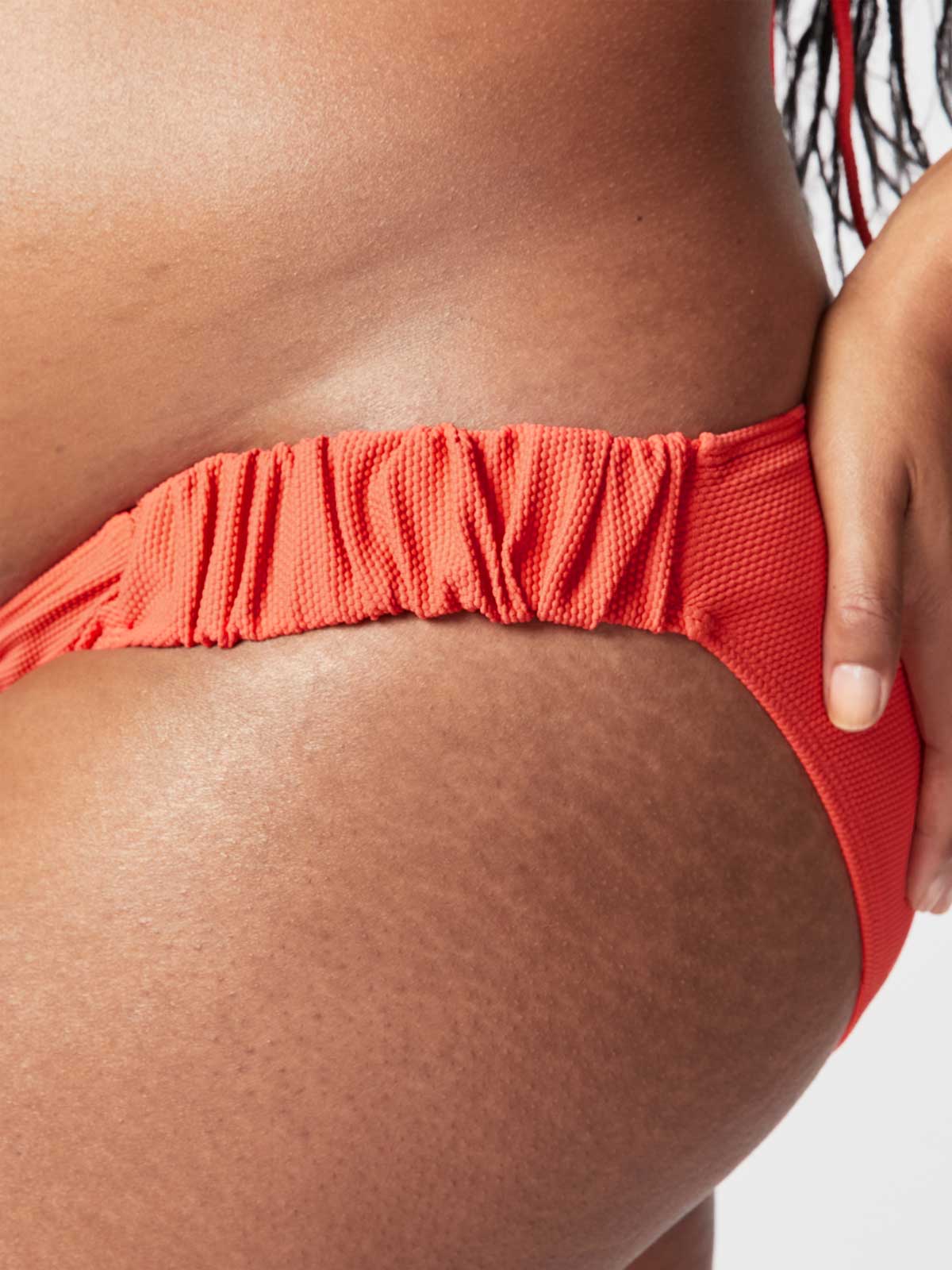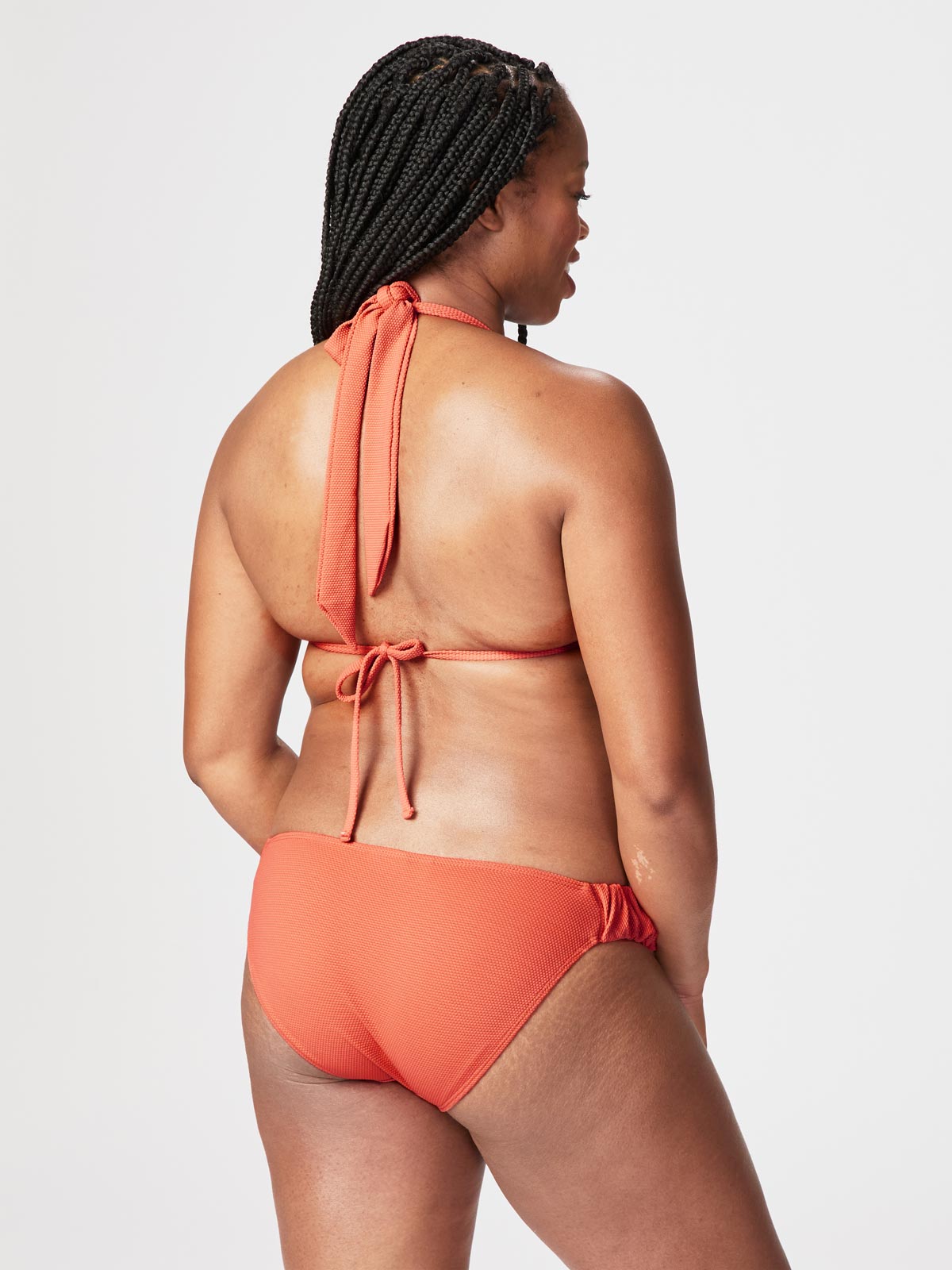 5
1
Juice Maternity Bikini (B-DD Cups)
Who needs a tropical holiday when you can wear Juice. Bold, bright and ready for summer, it's sure to make a splash — and a comfy one at that. 
Details
With its stunning textured pique fabric, this maternity bikini is perfect for all mamas during both pregnancy and postpartum. Featuring supportive triangle cut cups and halter neck design, offering shape and lift while the additional cup ruching accommodates breast  fluctuations. Perfect for the beach, pool, aqua aerobics or any outdoor activity as it's made from UPF 50+ UV protection—the highest ultraviolet protection factor possible for fabric, which means more sun protection for mamas.
Features
- Ideal for B-DD cups.
- Textured pique high retention stretch fabric designed for all stages of pregnancy and postpartum.
- Triangle cut halter-neck design with bead detail.
- Ruching in the cups designed to accomodate breast fluctuations.
- Removable cups for modesty and bounce control.
- Bikini cut brief with flattering ruched side panels.
- UPF 50+ UV protection and chlorine resistant material.
Made from:
Main fabric: 95% Nylon, 5% Elastane.  
Lining: 100% Nylon. 
The fit:
Fits B-DD Cup with easy sizing available in S, M, L, XL - See size chart
Eco
Rosewater is committed to producing durable, long-waring garments that are a sustainable choice for mothers. With each item carefully crafted using environmentally conscious fabrics, lining and trims, it's  better for you, Bub and Mother Nature.
Rosewater swimwear has the highest ultraviolet protection factor possible for fabric (UPF 50+).
Care
Cold hand wash, line dry in shade.
Rosewater specialises in maternity & nursing swimwear, offering flattering pieces that support through all stages of motherhood. Each swimsuit has been designed to comfortably fit a range of body shapes so that they can grow with you along your journey, with UPF50+ and chlorine-resistant fabrics. Designed in Australia, Rosewater swimwear is the ultimate summer must-have whether you're at the beach, by the pool or just enjoying the sunshine.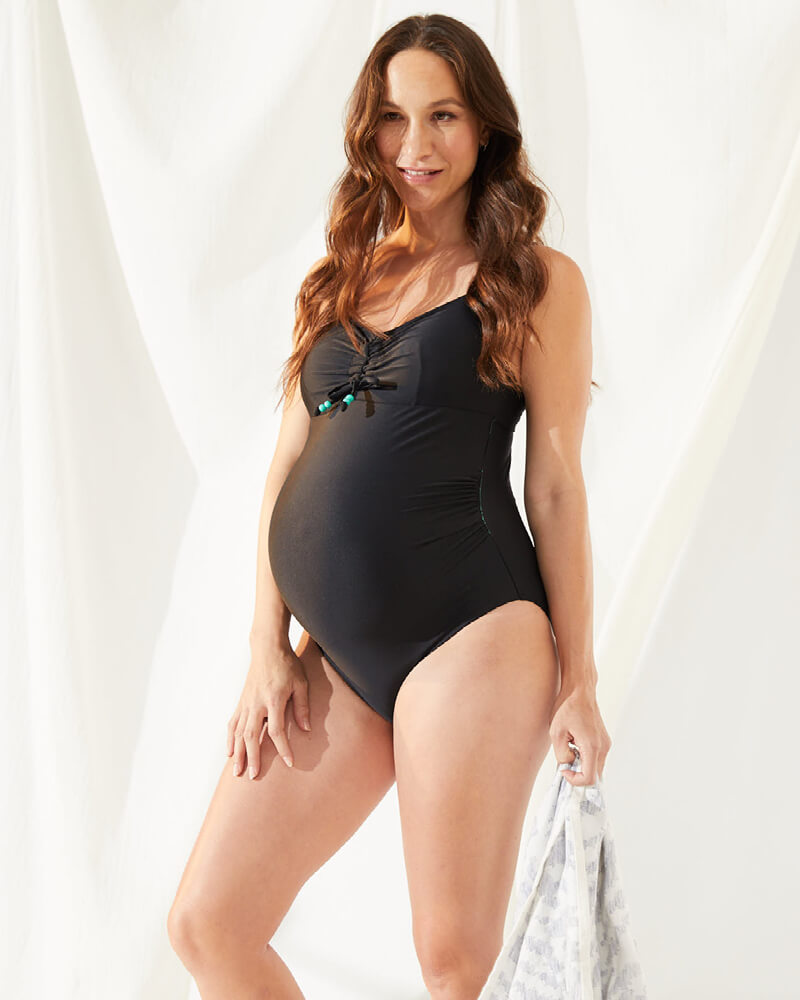 Stylish and modern designs perfect for chilled-out beach days, by the pool or even out exploring.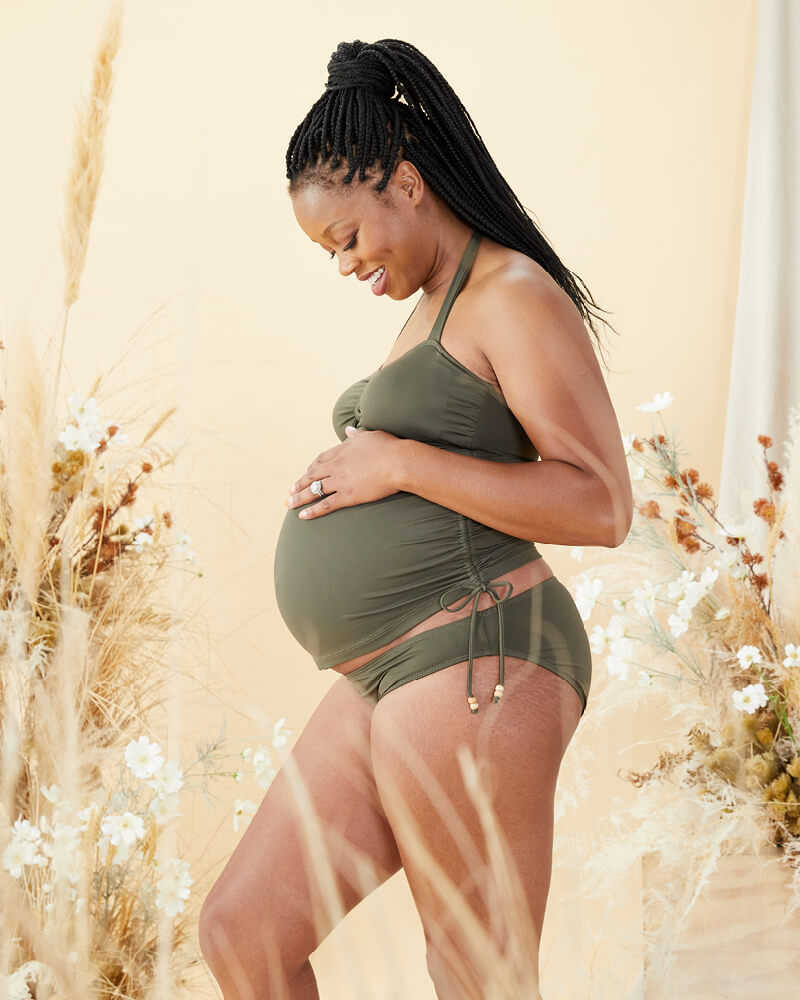 Designed in Australia, all Rosewater pieces are chlorine-resistant and UPF50+, made for the summer sun.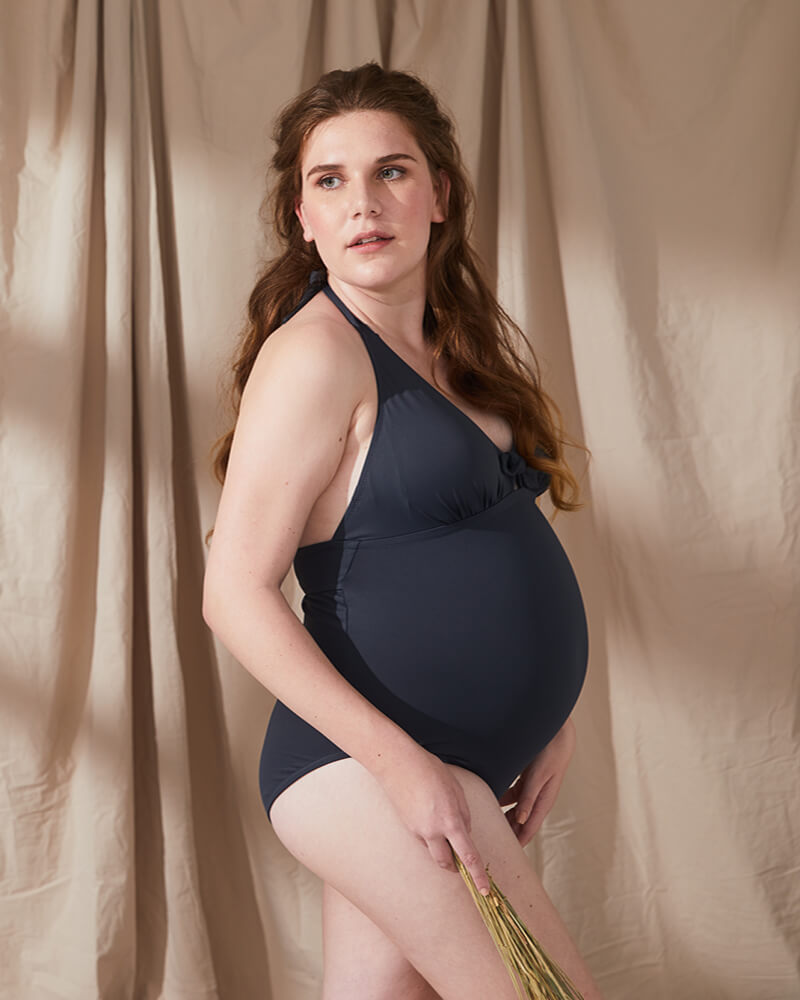 Each piece has been crafted to flatter throughout all stages of pregnancy and postpartum.
5.0
1 Reviews
upload images or videos (Note* allowed file type for image is jpeg,jpeg and png for video is mp4 only, maximum size for all allowed file is 4mb)
By submitting this review I give permission for Cake Maternity to post and use my honest review, image(s) and/or video(s).
Thanks so much for your review.
We really appreciate it!
Want to talk to someone first?
Our support team is on hand 9am - 5pm AEST
+61 2 8850 9800
support@cakelingerie.com
Images from reviews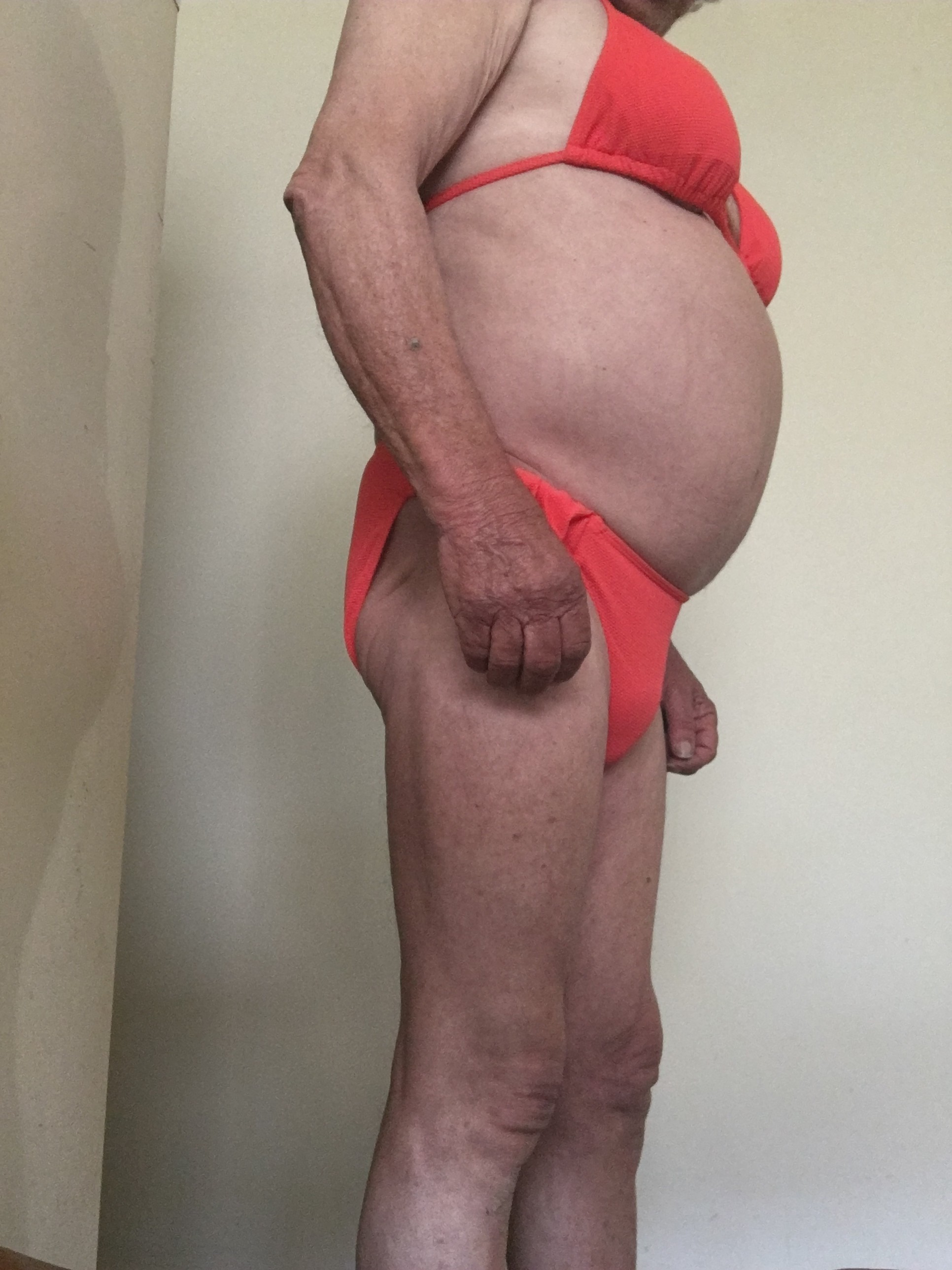 Verified Purchase
Juice Maternity Bkiini
Typically wears:
12D
Purchased:
M
A lovley Bikini it fits so well the bottom is just rite not to big and bulky as for the top just perfect have had quiet a few lovely comments while wearing it
Reviewed by
John B
Australia
Other
30/11/2023
Reviewed by
John B
•
Australia
•
Purchased Size M
•
Wears 12D
•
Other
30/11/2023
You've viewed 1 of 1 reviews